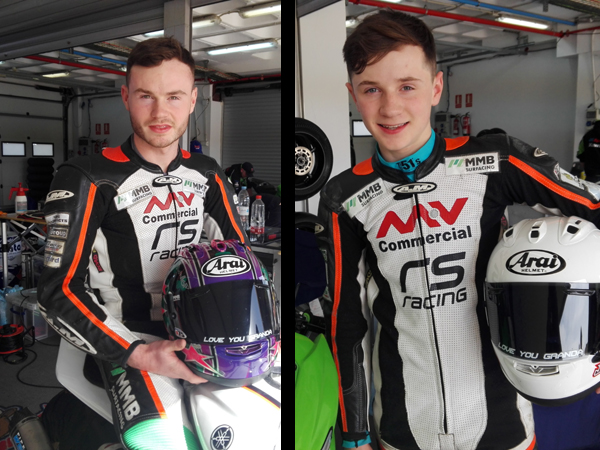 MHMS are delighted to announce they will be looking after the website, race reports and social media for E15 Racing for the 2019 season.
The team are currently in Spain preparing for the season ahead. Eugene McManus Junior will compete in the highly competetive British Supersport class on a Yamaha R6.
His younger brother Jimmy McManus will ride for the Kawasaki 109 Team but we will be providing some coverage of the youngsters exploits in the Junior British Supersport series on the E15 Racing website.